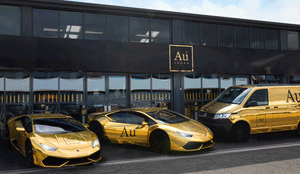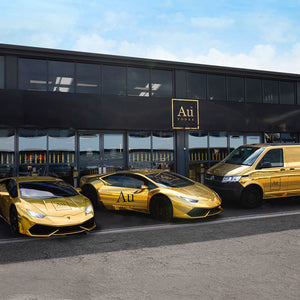 THE BRAND
At Au Vodka, we combine our British heritage and luxury ingredients together to create truly exceptional ultra-premium vodka. Recognised instantly by our signature gold bottle, Au Vodka is for those who choose individuality over common following.
Gold, symbolizing power and perfection, represents the exceptional purity of our unique vodka. Au Vodka incorporates the periodic table where gold is a chemical element, with the symbol Au and atomic number 79.
Founded in 2015 in the heart of Wales, Au has grown exponentially to become the most popular and sought after vodka in the UK. Following our hugely successful launch in to Europe, we are now ready for our highly anticipated launch into the US.
THE PROCESS
Each batch of Au Vodka's Premium Vodka begins with the finest grain grown in the heart of the English countryside, which is then blended with pristine spring water before being filtered.
Our Vodka flows at high pressure through a filter chamber, removing carbon based impurities that could otherwise detract from Au's unparalleled taste.
THE BOTTLE
Hand metalised in Italy, the bottling process has been perfected over four years of craftsmanship. Each bottle of Au Vodka is finished with a unique metallisation and uses the finest pewter labels sourced from deep in the European hillside. This process means that every bottle features subtle differences, making every bottle of Au Vodka unique.
THE LIQUID
To ensure the highest quality possible, our vodka is five-times distilled prior to filtration.
Our vodka has received numerous awards, taking home a number of medals at the prestigious Spirit Masters awards hosted by The Spirit Business.
We gained a Masters medal for Au Vodka Original, a Gold medal for our Au Vodka Green Watermelon and Silver medals for our Black Grape, Blue Raspberry and Fruit Punch flavours.
SFERA EBBASTA
Charlie Sloth
ROTJOCH
D-BLOCK EUROPE
GIGGS
HEADIE ONE
RONALDINHO
FLOYD MAYWEATHER
TORY LANEZ